Polymer-Biopolymer Chemistry 2019
About Conference
EuroSciCon is organising a meeting on Polymer and Biopolymer Chemistry which is scheduled on March 18th & 19th at Amsterdam,Netherlands. EuroSciCon is the UK based independent life science events company with predominantly business and academic client base. The 2019 meeting promises to be a dynamic and informative event and going to explore the issues, innovations and integrated approaches towards Polymer and Biopolymer Chemistry, the speakers are a multidisciplinary gathering of globally perceived specialists that speak on Polymer and Biopolymer Chemistry! This is 2-days Meeting and you can participate in a number of educational formats including General Sessions, Poster Presentations, and Workshops/Symposium, Meet-the-Professor Sessions, Oral Presentations and other interactive and informal exchanges.
Topics will cover the topics on Polymers, Biopolymers , Biopolymers vs Synthetic Polymers, Structural Characterization , Biopolymers as materials, Environmental impacts of biopolymers and many more. We trust you will discover the Meeting beneficial, enlightening and agreeable. We want to thank all EuroSciCon Members and participants whose commitments and cooperation have been basic to the accomplishment of the association!!
EuroSciCon are corporate members of the following organisations:
Royal Society of Biology
IBMS
British Society for Immunology
Rare Care UK
Opportunities for Conference Attendees
For Researchers and Faculty:
Speaker Presentations
Poster Display
Symposium hosting
Workshop organizing
For Universities, Associations & Societies:
Association Partnering
Collaboration proposals
Academic Partnering
Group Participation
For Students & Research Scholar
Poster Competition (Winner will get Best Poster Award)
Young Researcher Forum (YRF Award to the best presenter)
Student Attendee
Group registrations
For Business Delegates:
Speaker Presentations
Symposium hosting
Book Launch event
Networking opportunities
Audience participation
For Companies:
Exhibitor and Vendor booths
Sponsorships opportunities
Product launch
Workshop organizing
Scientific Partnering
Marketing and Networking with clients
EuroSciCon organizes International Polymers and Biopolymers Chemistry Meetings annually across Europe, Austria, Ireland, Germany, France, Liechtenstein, Lithuania, Finland, Luxembourg, Hungary, Italy, Norway, Poland, Denmark, Macedonia, Greece, Portugal, Romania, Czech Republic, Switzerland, United Kingdom, Belgium, Scotland, Latvia, Ukraine, Sweden, Denmark, Spain, Netherlands Russia, Bulgaria, France, with solitary subject of quickening logical revelations.
About Polymer and Biopolymer Chemistry:
A polymer is an extensive particle, or macromolecule, made out of numerous rehashed subunits. Due to their wide scope of properties, both manufactured and characteristic polymers assume basic and omnipresent parts in regular life. Polymers run from recognizable engineered plastics, for example, polystyrene to common biopolymers, for example, DNA and proteins that are principal to organic structure and capacity. Polymers, both common and engineered, are made by means of polymerization of numerous little atoms, known as monomers. Their subsequently huge sub-atomic mass in respect to little particle mixes produces extraordinary physical properties, including strength, viscoelasticity, and a propensity to frame glasses and semicrystalline structures as opposed to gems.
Biopolymers are polymers created by living beings; as it were, they are polymeric biomolecules. Since they are polymers, biopolymers contain monomeric units that are covalently attached to shape bigger structures. There are three fundamental classes of biopolymers, ordered by the monomeric units utilized and the structure of the biopolymer framed: polynucleotides (RNA and DNA), which are long polymers made out of at least 13 nucleotide monomers; polypeptides, which are short polymers of amino acids; and polysaccharides, which are frequently straight fortified polymeric starch structures. Other cases of biopolymers incorporate elastic, suberin, melanin and lignin.
Topics:
Recent Advances In Polymer Chemistry
Chemistry Of Industrial Polymers
Biopolymer Chemistry And Research
Polymers For Tissue Engineering
Biopolymers Vs. Synthetic Polymers
Role Of Polymers In Biology And Biological Systems
Polymer Material Science and Engineering
Environmental Impacts Of Polymers
Polymer Recycling And Degradation
Polymers From Renewable Sources
Who should attend?
Eminent Scientists/Research Professors
Junior/Senior research fellows,
Students, Directors of companies
Engineers
Members of different polymer chemistry associations.
Why to attend?
Polymer and Biopolymer Chemistry Conference 2019 which is going to be the biggest conference dedicated to polymer chemistry focusing on 'Characterization, Synthesis and advances of Polymer & Biopolymer Chemistry' and provides a premier technical forum for reporting and learning about the latest research and development, along with discussing new applications and technologies. Events include hot topics presentations from all over the world and professional networking with industries, leading working groups and panels. Meet Your Objective Business sector with individuals from and around the globe concentrated on finding out about Polymer and Biopolymer chemistry, this is the best chance to achieve the biggest collection of members from everywhere throughout the World. Conduct shows, disperse data, meet with current, make a sprinkle with another product offering, and get name acknowledgment at this occasion. Widely acclaimed speakers, the latest methods, strategies, and the most up to date overhauls in Polymer and Biopolymer Chemistry are signs of this meeting.
About Amsterdam, Netherlands.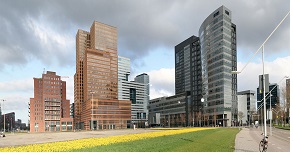 Amsterdam was founded as a fishing village around the thirteenth century. Amsterdam developed round a dam in the Amstel river at the end of the 12th century. Amsterdam has a long and eventful history. The origins of the city lie in the 12th century, when fishermen living along the banks of the River Amstel built a bridge across the waterway near the IJ, which at the time was a large saltwater inlet.
Amsterdam is the Netherlands' capital, known for its artistic heritage, elaborate canal system and narrow houses with gabled facades, legacies of the city's 17th-century Golden Age. Its Museum District houses the Van Gogh Museum, works by Rembrandt and Vermeer at the Rijksmuseum, and modern art at the Stedelijk. Cycling is key to the city's character, and there are numerous bike paths. Amsterdam is famous for a lot of things: the beautiful historic buildings, the Rijksmuseum, the canals, the Anne Frank house and tons of coffee shops or just random shops that sell cannabis.
What to do in Amsterdam in one day
Explore Amsterdam canals on foot
Take a canal cruise
See Damrak, Dam Square and the Royal Palace
Visit Amsterdam Begijnhof
Stroll through the floating flower market
Visit one museum: Van Gogh Museum, Rijksmuseum, or Anne Frank House
Museumplein and I Amsterdam sign.
Scientific Sessions
Track 1: Polymer Chemistry
Polymer chemistry is a chemistry sub discipline that arrangements with the structures, substance blend and properties of polymers, fundamentally manufactured polymers, for example, plastics and elastomers. Polymer chemistry is identified with the more extensive field of polymer science, which additionally includes polymer material science and polymer building. polymer is an extensive particle, or macromolecule, made out of numerous rehashed subunits. Due to their wide scope of properties, both manufactured and characteristic polymers assume basic and omnipresent parts in regular life. Polymers run from recognizable engineered plastics, for example, polystyrene to common biopolymers, for example, DNA and proteins that are principal to organic structure and capacity.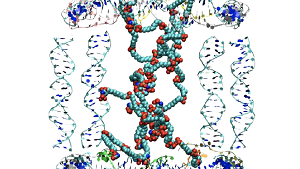 Track 2: Recent Advances in Polymer Chemistry
Polymer Chemistry is the branch of chemistry which manages expansive particles made up of rehashing units alluded to as monomers. The extent of Polymer Chemistry stretches out from oligomers with just a couple of rehashing units to long chain polymers with thousands or a large number of rehashing units. Polymer Chemistry incorporates branches which emulate the divisions of the field of chemistry all in all, with engineered (planning strategies) and physical (property assurance), organic (proteins, polysaccharides, and polynucleic acids), and explanatory (subjective and quantitative examination) chemistry. Prior polymers can likewise be adjusted by concoction implies - including uniting or functionalization responses. Polymerization and adjustment responses can be utilized to deliver planner polymers as new materials with for all intents and purposes any coveted properties.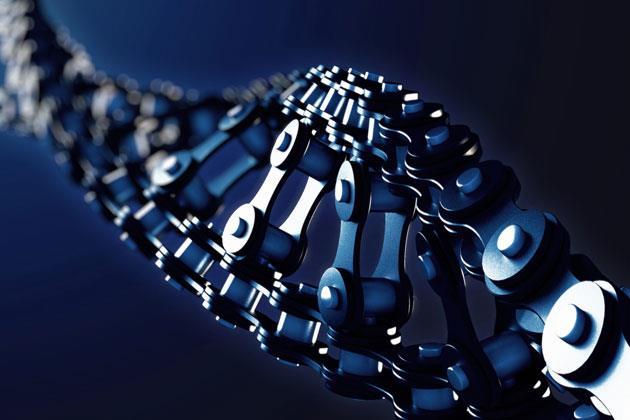 Track 3: Chemistry of Industrial Polymers
The atoms making macromolecules are held together by covalent substance bonds, shaped by the sharing of electrons. Singular particles are additionally pulled in to each other by electrostatic powers, which are significantly weaker than covalent bonds. These electrostatic powers increment in greatness, be that as it may, as the span of the particles increments. On account of polymers, they are strong to the point that agglomerates of particles can be formed into lasting shapes, as on account of plastics, or drawn out into filaments, as in the material business. The compound sythesis and structure of polymers in this manner make them reasonable for modern applications. The particular properties of polymers and their development from concoction forerunners are the subject of this article. The data gave here, it is trusted, will empower the peruser to continue with a more full comprehension to isolate articles on the handling of plastics, elastomers (regular and engineered rubbers), man-made filaments, cements, and surface coatings.
Track 4: Biopolymer Chemistry and Research
Biopolymers are polymers created by living beings; as it were, they are polymeric biomolecules. Since they are polymers, biopolymers contain monomeric units that are covalently attached to shape bigger structures. There are three fundamental classes of biopolymers, ordered by the monomeric units utilized and the structure of the biopolymer framed: polynucleotides (RNA and DNA), which are long polymers made out of at least 13 nucleotide monomers; polypeptides, which are short polymers of amino acids; and polysaccharides, which are frequently straight fortified polymeric starch structures. Other cases of biopolymers incorporate elastic, suberin, melanin and lignin.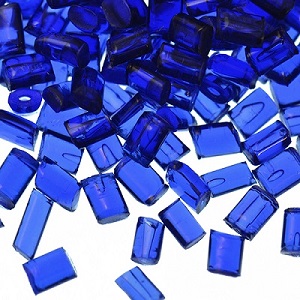 Track 5: Polymers for Tissue Engineering
The fundamental kinds of biomaterials utilized as a part of tissue engineering can be extensively delegated manufactured polymers, which incorporates moderately hydrophobic materials, for example, the α-hydroxy corrosive [a family that incorporates poly(lactic-co-glycolic) corrosive, PLGA], polyanhydrides, and others; normally happening polymers, for example, complex sugars (hyaluronan, chitosan); and inorganics (hydroxyapatite). There are likewise utilitarian or basic groupings, for example, regardless of whether they are hydrogels , injectable , surface altered , fit for tranquilize conveyance , by particular application, et cetera. The expansiveness of materials utilized as a part of tissue engineering emerges from the assortment of anatomical areas, cell composes, and exceptional applications that apply.
Track 6: Bio-plastics
Bioplastics are plastics in which all carbon is gotten from inexhaustible feedstocks. They could possibly be biodegradable. Biobased plastics contain both inexhaustible and non-renewable energy source based carbon. The level of biobased fixings and the conditions under which the biobased item may biodegrade, if by any means, shift broadly. As indicated by the American Society for Testing and Materials (ASTM), a biobased material is: a natural material in which carbon is gotten from a sustainable asset by means of organic procedures. Bio-based materials incorporate all plant and creature mass got from CO2 as of late settled by means of photosynthesis, per meaning of a sustainable asset. Items available are produced using an assortment of regular feed stocks including corn, potatoes, rice, custard, palm fiber, wood cellulose, wheat fibre and bagasse. Items are accessible for an extensive variety of uses, for example, containers, bottles, cutlery, plates, sacks, bedding, furniture, floor coverings, film, materials and bundling materials. In the US, the level of bio-based fixings required for an item to be alluded to as bio-based, is characterized by the USDA on an item side-effect premise. ILSR has prescribed that the USDA set a base edge of 50 percent bio-based content for items to be thought about bio-based. A biodegradable material is, as indicated by the Biodegradable Products Institute (BPI), "where under the correct conditions the organisms in nature can separate the material and utilize it as a sustenance source". At the end of the day, a biodegradable plastic is totally mineralized by microorganisms. Biodegradable plastics are not really biobased. Biobased and biodegradability are not the same. Some bio-based items can biodegrade in civil or business fertilizing the soil offices, home treating the soil, and amphibian and roadside situations, others will just biodegrade in certain conditions and some won't biodegrade by any means. In North America the BPI is the outsider certifier for items that are compostable in business treating the soil offices. To get the BPI Compostable Logo, items must meet the ASTM Standards D6400 (for Compostable Plastics) or ASTM D6868 (for Compostable Packaging).
Track 7: Biopolymers vs. synthetic polymers
A noteworthy characterizing contrast amongst biopolymers and manufactured polymers can be found in their structures. All polymers are made of redundant units called monomers. Biopolymers regularly have an all-around characterized structure, however this isn't a characterizing trademark (case: lignocellulose): The correct concoction synthesis and the succession in which these units are orchestrated is known as the essential structure, on account of proteins. Numerous biopolymers immediately overlay into trademark conservative shapes (see additionally "protein collapsing" and auxiliary structure and tertiary structure), which decide their natural capacities and depend complicatedly on their essential structures. Auxiliary science is the investigation of the basic properties of the biopolymers. Conversely, most manufactured polymers have considerably easier and more irregular (or stochastic) structures. This reality prompts an atomic mass appropriation that is absent in biopolymers. Truth be told, as their blend is controlled by a format coordinated process in most in vivo frameworks, all biopolymers of a sort (say one particular protein) are on the whole indistinguishable: they all contain the comparable successions and quantities of monomers and in this manner all have a similar mass.
Track 8: Macromolecular Engineering
The process of designing and synthesizing well-defined complex macromolecular architectures. This process allows for the control of molecular parameters such as molecular-weight/molecular-weight distribution, microstructure/structure, topology, and the nature and number of functional groups. In addition, macromolecular engineering is the key to establishing the relationships between the precise molecular architectures and their properties. The understanding of the structure–property interplay is critical for the successful use of these elegantly tailored structures in the design of novel polymeric materials for applications such as tissue engineering, drug delivery, molecular filtration, micro- and optoelectronics, and polymer conductivity. Complex architectures, including star-shaped, branched, grafted, and dendritic-like polymers, have been prepared using living polymerization methods (for which there is no termination step to stop chain growth) such as anionic, cationic, living radical, metal-catalyzed polymerization, or combinations of these methods.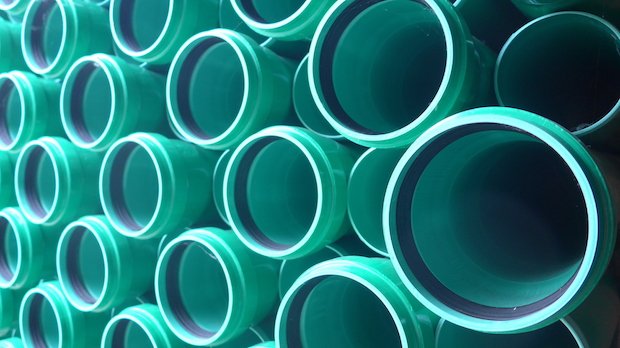 Track 9: Polymer Engineering
Polymer engineering is by and large an engineering field that outlines, examinations, or changes of polymer materials. Polymer engineering covers parts of the petrochemical business, polymerization, structure and characterization of polymers, properties of polymers, intensifying and handling of polymers and depiction of real polymers, structure property relations and applications. The fundamental division of polymers into thermoplastics, elastomers and thermosets characterizes their territories of use. The last gathering of materials incorporates phenolic tars, polyesters and epoxy tars, which are all utilized generally in composite materials when strengthened with firm filaments, for example, fiberglass and aramids. Since crosslinking balances out the thermoset polymer network of these materials, they have physical properties more like conventional engineering materials like steel. Be that as it may, their especially bring down densities contrasted and metals makes them perfect for lightweight structures. Furthermore, they experience the ill effects of exhaustion, so are perfect for wellbeing basic parts which are focused on routinely in benefit.Thermoplastics have moderately low pliable moduli, yet in addition have low densities and properties, for example, straightforwardness which make them perfect for customer items and medicinal items. They incorporate polyethylene, polypropylene, nylon, acetal pitch, polycarbonate and PET, which are all broadly utilized materials.Elastomers are polymers which have low moduli and show reversible augmentation when stressed, a significant property for vibration ingestion and damping. They may either be thermoplastic (in which case they are known as Thermoplastic elastomers) or crosslinked, as in most ordinary elastic items, for example, tires. Regular rubbers utilized expectedly incorporate common elastic, nitrile elastic, polychloroprene, polybutadiene, styrene-butadiene and fluorinated rubbers.
Track 10: Stereochemistry of Polymers
An assortment of research facility methods are utilized to decide the properties of polymers. Strategies, for example, wide edge X-beam dissipating, little edge X-beam disseminating, and little edge neutron diffusing are utilized to decide the crystalline structure of polymers. Gel pervasion chromatography is utilized to decide the number normal atomic weight, weight normal sub-atomic weight, and polydispersity. FTIR, Raman and NMR can be utilized to decide organization. Warm properties, for example, the glass progress temperature and softening point can be dictated by differential filtering calorimetry and dynamic mechanical examination. Pyrolysis took after by examination of the parts is one more strategy for deciding the conceivable structure of the polymer. Thermogravimetry is a valuable procedure to assess the warm strength of the polymer. Definite investigation of TG bends additionally enable us to know a touch of the stage isolation in polymers. Rheological properties are additionally usually used to help decide atomic design (sub-atomic weight, sub-atomic weight dissemination and expanding) and also to see how the polymer will process, through estimations of the polymer in the liquefy stage.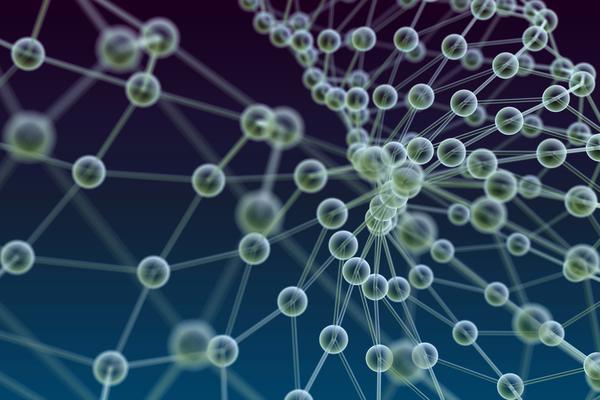 Track 11: Role of Polymers in Biology and Biological Systems
key atoms in natural frameworks are polymers: proteins, polysaccharides and the nucleic acids. Their long chain conduct is a pivotal contributing element to their capacity in living frameworks. The basic theme of cells - layers that different space into multicompartments - has a relationship with polymeric amphiphiles, their ease back flow enabling access to both dynamic bits of knowledge and harder films. There is expanding exchange between the diverse groups of polymer researchers and scientists/clinicians, mirroring the developing mindfulness that exclusive by uniting interdisciplinary thoughts will quick advance be made. The gathering will mean to center around two fundamental strands: the physical science of macromolecules as shared belief amongst science and polymer science; and the issues related with biocompatibility and biodegradability of polymers, especially concerning their part as remedial conveyance vehicles. Topics of the gathering will include: Cells and layers Self get together procedures Signaling pathways Molecular engines Dynamics Drug conveyance Tissue platforms Novel biomaterials.
Track 12: Biopolymers as Materials
The character of the rehash units (monomer buildups, otherwise called "mers") including a polymer is its first and most critical property. Polymer classification is by and large in light of the kind of monomer deposits including the polymer. Polymers that contain just a solitary kind of rehash unit are known as homopolymers, while polymers containing at least two sorts of rehash units are known as copolymers. Terpolymers contain three sorts of rehash units. Poly(styrene), for instance, is made just out of styrene monomer deposits, and is in this manner named a homopolymer. Ethylene-vinyl acetic acid derivation, then again, contains more than one assortment of rehash unit and is accordingly a copolymer. Some organic polymers are made out of a wide range of however basically related monomer buildups; for instance, polynucleotides, for example, DNA are made out of four kinds of nucleotide subunits. A polymer atom containing ionisable subunits is known as a polyelectrolyte or ionomer.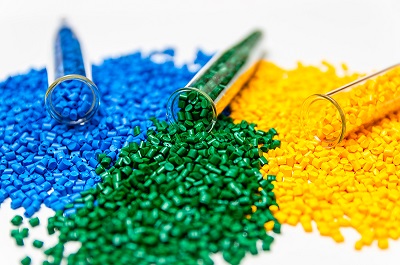 Track 13: Polymer Physics
Polymer physics is the field of physics that reviews polymers, their vacillations, mechanical properties, and the energy of reactions including debasement and polymerisation of polymers and monomers individually. While it centers around the point of view of consolidated issue physics, polymer physics is initially a branch of measurable physics. Polymer physics and polymer science are likewise related with the field of polymer science, where this is viewed as the practical piece of polymers. Polymers are extensive particles and in this way are extremely convoluted for settling utilizing a deterministic technique. However, measurable methodologies can yield comes about and are frequently related, since substantial polymers (i.e., polymers with an expansive number of monomers) are describable productively in the thermodynamic furthest reaches of unendingly numerous monomers (despite the fact that the genuine size is plainly limited). Warm changes persistently influence the state of polymers in fluid arrangements, and displaying their impact requires utilizing standards from factual mechanics and flow. As a conclusion, temperature unequivocally influences the physical conduct of polymers in arrangement, causing stage advances, melts, et cetera.The factual approach for polymer physics depends on a similarity between a polymer and either a Brownian motion, or other sort of an irregular walk, the self-keeping away from walk. The least complex conceivable polymer display is introduced by the perfect chain, relating to a straightforward irregular walk. Test approaches for portraying polymers are additionally normal, utilizing polymer portrayal strategies, for example, measure avoidance chromatography, viscometry, dynamic light dispersing, and Automatic Continuous Online Monitoring of Polymerization Reactions (ACOMP) for deciding the synthetic, physical, and material properties of polymers. These trial techniques additionally helped the scientific displaying of polymers and notwithstanding for a superior comprehension of the properties of polymers.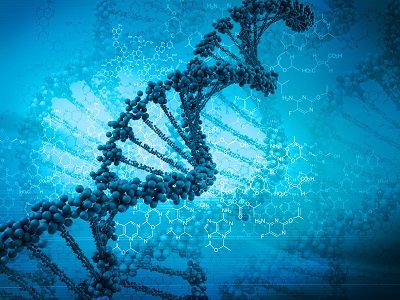 Track 14: Polymer Nanotechnology
The extraordinarily large surface area on the nanoparticles presents diverse opportunities to place functional groups on the surface. Particles can be created that can expand/contract with changes in pH, or interact with anti-bodies in special ways to provide rapid ex-vivo medical diagnostic tests. Important extensions have been made in combining inorganic materials with polymers and in combining different classes of polymers together in nanoparticle form. Advanced analytical techniques allow us to measure structure at ever-decreasing length scales. Computer simulations of the events occurring during particle formation have also benefited us in developing control strategies to produce structured particles. Polymeric nanoparticles are predominantly prepared by wet synthetic routes. Several industrial processes will be described. Emphasis will be placed on the type of polymers and morphology structures that can be synthesized using each process. Controlled radical polymerization will be explored for their ability to provide structural control of polymer chains.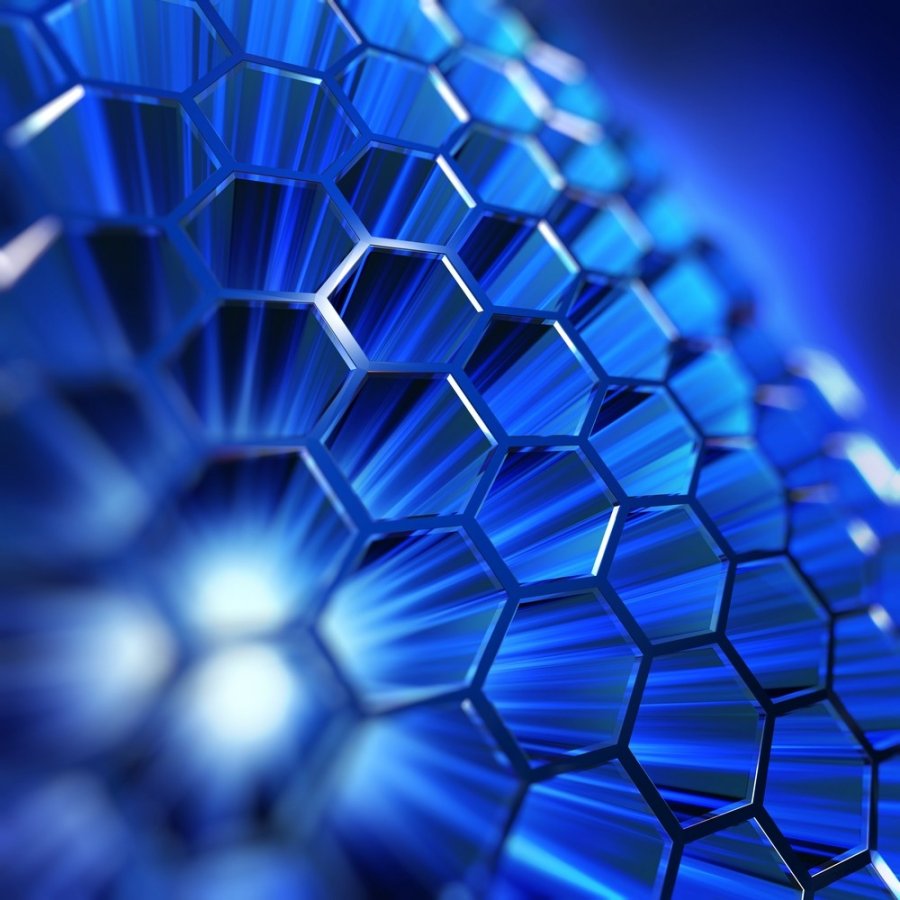 Track 15: Polymer Material Science and Engineering
A polymer (the name signifies "numerous parts") is long tie atom made up numerous rehashing units, called monomers. Polymers can be regular (natural) or engineered. They are all over the place: in plastics (bottles, toys, vinyl siding, bundling), beauty care products, shampoos and other hair mind items, contact focal points, nature (crab shells, golden), sustenance (proteins, starches, gelatin, gum, gluten), texture, balls, tennis shoes, and even in your DNA! Polymer chains interpenetrate each other when broken up in dissolvable. A bottle contains an exceptionally thick polymer arrangement produced using just 2% high sub-atomic weight poly(ethylene oxide) broke up in 98% water. A high atomic weight polymer can be 10,000-100,000 monomers in length! Super absorbent polymers are an exceptional class of polymers called polyelectrolytes that have a charge on the polymer chain that expands the dissolvability in water. They are for the most part utilized as a part of the type of little particles that are crosslinked so they will frame gel as opposed to totally dissolving. The polymer gel ingests water and the charges along the chain repulse each other, extending the chain and improving the swelling of the gel. Super absorbent polymers can promptly ingest 100 times their volume in water! Super absorbant polymers are utilized as a part of items like expendable diapers, for tidying up water based ecological spills, and for forestalling precipitation water overflow in horticultural zone.
Track 16: Polymer Science
Polymer science is an interdisciplinary zone involved concoction, physical, designing, preparing and hypothetical perspectives. It likewise has colossal effect on contemporary materials science. Its will probably give the premise to the creation and characterization of polymeric materials and a comprehension for structure/property connections. Polymer science is of expanding significance for everybody's day by day life. Numerous advanced utilitarian materials, apparatuses, and gadgets have polymers as indispensable parts. Polymer science has set up as a main imperative interdisciplinary logical stream rising up out of Chemistry. Polymer science includes each part of understanding related with normal or manufactured macromolecules. This fundamental branch of science includes chemistry, physics, mathematics, biochemistry, thermo dynamics, energetics and multi-faceted building applications as joining with the center subject. Endless uses of engineered or bio-polymers are accessible in day by day life and in industry. Ceaselessly developing need for novel polymeric materials and its novel applications raised the requirement for a typical correspondence platform for the specialists, academicians and understudies associated with polymer inquire about. Polymer Sciences gives such one of a kind chance to the scholarly group to distribute their novel and remarkable research result in this exceptionally subject. Articles are acknowledged as an exploration article, audit article, short correspondence and so forth.
This science includes three primary sub-disciplines:
Polymer chemistry or macromolecular chemistry is worried about the concoction union and compound properties of polymers.
Polymer physics is worried about the mass properties of polymer materials and designing applications.
Polymer characterization is worried about the examination of synthetic structure, morphology, and the assurance of physical properties in connection to compositional and basic parameters.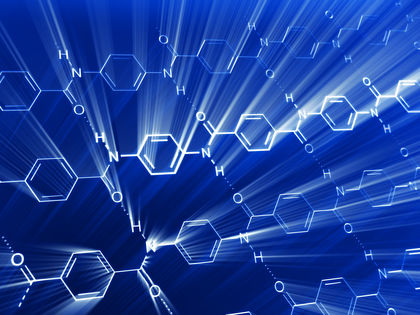 Track 17: Future Market of Polymers
A key understanding from the derivations offered in the report uncovers that the extraordinary properties of polyvinylchloride (PVC) polymers have expanded their request in the construction industry. From giving the ideal adjust of quality and adaptability to their competency regarding frictional effectiveness, wellbeing, imperviousness to fire, waterproofing, and plan flexibility, PVC polymers have turned into a looked for after development polymer in the worldwide market. Before the finish of 2026, about US$ 50 Mn worth of PVC polymers are required to be sold in the worldwide development polymer advertise. The report has additionally broke down the worldwide development polymer showcase based on kind of development movement, wherein more than three-fifth of development polymers being sold in the worldwide market will be utilized to new development rather than remodel.A local investigation on the worldwide development polymer advertise figure has been given in the report, which uncovers the Asia-Pacific barring Japan (APEJ) area as the biggest market for development polymers. By 2026, the APEJ development polymer showcase is relied upon to be worth over US$ 64 Mn. The examination has profiled the main producers of development polymers, which incorporate HB Fuller, Momentive Performance Materials Inc., Huntsman Corporation, Evonik Industries AG, Solvay, Arkema, DuPont, SCG Chemicals, Croda, Henkel, Sika AG, 3M Company, PolyOne, BASF, and Formosa Plastics. A greater part of the key players in the worldwide development polymer showcase are required to be situated in the APEJ nations, for example, China, India and South Korea. Attainable modern controls and blasting development industry are relied upon to factor the strength of the APEJ district as far as worldwide development polymer generation through 2026.
Track 18: Environmental Impacts of Polymers
Biopolymers can be manageable, carbon unbiased and are constantly inexhaustible, on the grounds that they are produced using plant materials which can be developed inconclusively. These plant materials originate from rural non nourishment crops. In this way, the utilization of biopolymers would make a supportable industry. Conversely, the feedstock for polymers got from petrochemicals will in the long run drain. What's more, biopolymers can possibly cut carbon outflows and decrease CO2 amounts in the environment: this is on account of the CO2 discharged when they debase can be reabsorbed by crops developed to supplant them: this makes them near carbon unbiased. Biopolymers are biodegradable, and some are likewise compostable. Some biopolymers are biodegradable: they are separated into CO2 and water by microorganisms. Some of these biodegradable biopolymers are compostable: they can be put into a modern treating the soil procedure and will separate by 90% inside a half year. Biopolymers that do this can be set apart with a 'compostable' image, under European Standard EN 13432 (2000). Bundling set apart with this image can be put into modern fertilizing the soil forms and will separate inside a half year or less. A case of a compostable polymer is PLA film under 20μm thick: films which are thicker than that don't qualify as compostable, despite the fact that they are biodegradable. In Europe there is a home fertilizing the soil standard and related logo that empowers shoppers to distinguish and discard bundling in their fertilizer pile.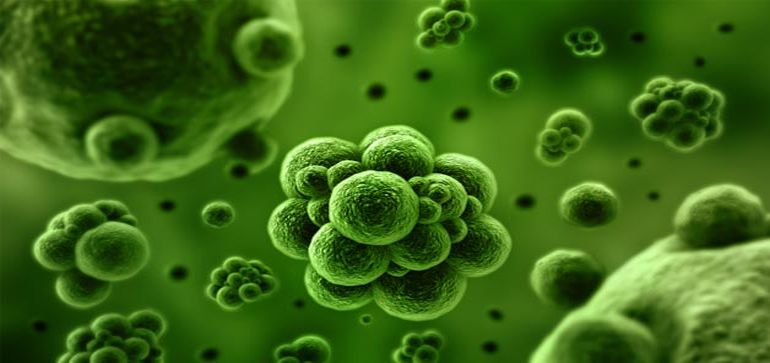 Track 19: Polymer Recycling and Degradation
The disposal of junk is an issue confronting our society
(1).Our available landfills are becoming depleted. While polymersform just around 8% by weight (20% by volume) of landfills (2), there is much spotlight on polymer accumulation as a result of their high visibility. This has stimulated the formulation of considerable restrictive legislation regulating polymer utilize. A reaction has been the consideration of alternatives for polymer disposal. The principal implies are:
(i)source reduction: Means for source reduction are obvious. These involve such measures as the elimination of pointless packaging and the packaging of items as concentrates.
(ii) incineration: Incineration is widely utilized as a part of Asia, necessitated by the limited space for landfills. It has not been mainstream in the United States, primarily on account of worries about toxic exhaust and fiery debris. These issues could most likely be avoided through utilization of current innovation in incinerator design and by employing some level of separation offeedstock in order to eliminate "terrible actors".
(iii) bio-or photodegradation: There is skepticism concerning whether the work of degradablepolymers will be effective in reducing the buildup of landfills. Under common conditions, degradation rates in landfills are too moderate
(iv) composting: While degradation rates are low in landfills, the carrying out of degradation in compost piles has all the earmarks of being a sensible prospect .Yard and agricultural waste constitutes a much bigger piece of the solid waste weight than polymers and composting appears the right approach for these.
(v) recycling: Recycling is the main topic of this article. This implies reuseof the polymer as polymer. A classification is recycling of industrial piece (sometimes called "provoke scrap") and post-purchaser recycling.
Track 20: Polymers from Renewable Sources
The progressive decline of fossil resources, together with the continuous increments in oil costs, has started an expansion in the look for choices in view of sustainable resources for the generation of vitality. The predominance of oil and carbon based science for the creation of natural concoction products has produced an assortment of activities went for supplanting fossil sources with sustainable partners. Specifically, real endeavours are being led in polymer science and innovation to plan macromolecular materials in light of sustainable resources. Likewise picking up force is the usage of vegetable biomass either by the partition of its segments and their improvement or after reasonable compound change.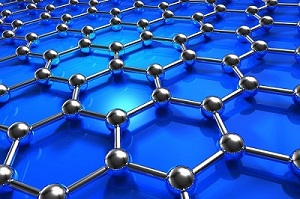 Market Analysis
Glance at Market of Polymer Science
The global reinforced plastic composite market will grow from 14.8 billion pounds to about 17.6 billion pounds by 2020, with a compound annual growth rate (CAGR) of 3.5% for the period of 2015-2020. The global market for cast polymers reached 209.7 million square meters in 2014. This market will grow at a compound annual growth rate (CAGR) of 9.5% to reach 361.5 million square meters in 2020 from 229.2 million square meters in 2015 for the period 2015-2020. Global consumption of fluoropolymers amounted to 702.7 million lbs. in 2014 and is projected to total 740.4 million lbs. in 2015. The plastics industry shapes the world we live in today whether it is industrial, technological or commodities used on a regular basis. A recent research has been carried out which covered a wide spectrum of plastics including materials, additives, processes, applications, and inter materials. Polymers, resins, coatings, films, and composites are major areas of the plastics market covered. Quality market analysis, forecasts, and trends determined from key market drivers help shape the future of the plastics industry. In-depth company profiles and patent analysis will help understand the emerging technologies and applications by key market players and stakeholders. The market is expected to grow during the period 2015 to 2020 at a compound annual growth rate (CAGR) of 5.5% to reach 969.1 million lbs. in 2020. The U.S. medical plastics market totaled nearly 4.4 billion pounds in 2014. This market should reach nearly 4.6 billion pounds in 2015 and 5.8 billion pounds by 2020 increasing at a compound annual growth rate (CAGR) of 4.8% between 2015 and 2020. The global market for glass fiber reinforced plastics will grow from $31.4 billion in 2014 to nearly $44.4 billion by 2019 at a compound annual growth rate (CAGR) of 7.1% between 2014 and 2019. The overall U.S. market for polymeric flexible hose and tubing materials was over 1.0 billion pounds in 2015 and should reach 1.1 billion pounds in 2020 at a five-year compound annual growth rate (CAGR) of 2.4%. The global market for thermoformed plastics reached nearly 8.0 billion pounds in 2015. The market is expected to reach 10.2 billion pounds by 2021 from nearly 8.3 billion pounds in 2016, increasing at a compound annual growth rate (CAGR) of 4.3% from 2016 to 2021. The global market for plastics additives was valued at $48.2 billion in 2015. This market is estimated to grow from nearly $50.6 billion in 2016 to $64.6 billion by 2021 with a compound annual growth rate (CAGR) of 5.0 % for the period of 2016-2021. The U.S market for polymeric foam was nearly 7.9 billion pounds in 2014. This market is predicted to reach nearly 8.1 billion pounds in 2015 and nearly 9.3 billion pounds in 2020, with a compound annual growth rate (CAGR) of 2.8%. The global engineering resin and polymer alloy/blend market reached 24.1 billion pounds in 2014. The market is projected to increase to over 25.2 billion pounds by 2015 and nearly 31.4 billion pounds in 2020, with a compound annual growth rate of 4.5%.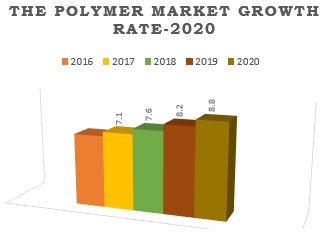 Estimated Global Polymer Market Growth Rate by 2020:
The Global High-Performance Polymers Market is poised to grow at a CAGR of around 6.5% in the next 5 years to reach approximately $8.8 billion by 2020. he studies focuses on market trends, leading players, supply chain trends, technological innovations, key developments, and future strategies. The report provides comprehensive market analysis across four major geographies such as North America, Europe, Asia Pacific and Other parts of the world.
In the field of biology and pharma, more artificial organs of humans are being produced to help the humanity. The polymers will also combine with Nanoscience, to occupy less mass. The Aerospace also use a significant quantity of modern polymers for the construction of the spaceship, and machinery items. From the daily utilities to the most advanced areas of research, the polymer is a fundamental component. Man synthesized artificial polymer mimicking the natural polymers, which is a group of molecules combined. The polymers have a great future ahead because of its increased demand and usage. Researchers are being carried out to use polymers more effectively nowadays. Polymers occupy a prominent role in this modern living. From the toothbrush, lunchboxes, toys, pens etc. to a lot of products are being used everyday life. It is absolutely Wondering when we understand the polymers and its utmost functionalities.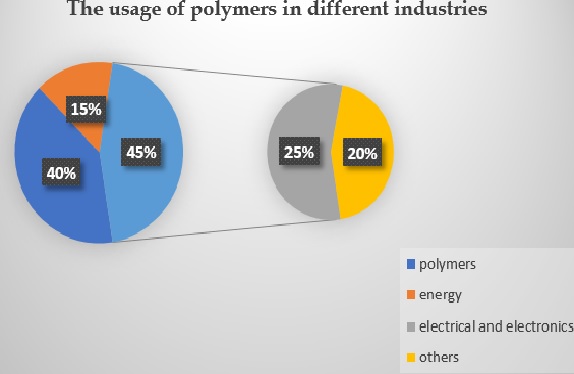 Learn More
Top Polymer and Biopolymer Chemistry Universities
University of Manchester School of Materials | University of Aberdeen School of Engineering | Bangor University School of Electronic Engineering | Loughborough University Materials | University of Manchester ,School of Chemistry | University of Bradford ,School of Chemistry and Biosciences | University of Bristol ,Chemistry | Freie Universität Berlin Single tier structure | Glyndwr University, Wrexham Engineering and Applied Physics | University of Leeds ,Department of Colour Science | University of Reading School of Chemistry, Food and Pharmacy | University of Sheffield ,Chemistry | University of Sheffield ,Materials Science and Engineering | University of Sussex ,Chemistry | University of Warwick ,Chemistry
Carnegie Mellon University | New York University | University of Connecticut | California Polytechnic State University-San Luis Obispo | Rochester Institute of Technology | University of Massachusetts-Lowell | North Dakota State University-Main Campus | University of Akron Main Campus | Pittsburg state university | University of south florida | Illinois Institute of Technology | North Carolina state university | Rochester Institute of Technology | Millersville University | State University of New York College of Environmental Science and forestry
Huazhong University of Science and Technology | Xiamen university
Related International Conferences
3rd Edition of International Conference and Exhibition on Polymer Chemistry March 26 - 28, 2018 | 3rdInternational Conference on Biopolymers & Polymer Chemistry October 22-23, 2018 at Prague, Czech Republic | Polymers: Design, Function and Application 21–23 March 2018, Barcelona | 4th Edition of International Conference on Polymer Science and Technology June 04-05, 2018 London, UK, ICPC 2017 | Connecting Fundamentals to Broad Applications in Polymer Physics July 21 - 22, 2018, | 82nd Prague Meeting On Macromolecules | 24th Polymer Network Group Meeting 17–21 JUNE 2018 PRAGUE, | 2nd Annual Meeting On Biopolymers and Polymers Chemistry Singapore ,September 10-11, 2018 | 5thGlobal Conference on Polymer and Composite Materials (PCM 2018) ,April 10th to 13th, 2018 in Kitakyushu City, Japan, | 6th International Conference and Exhibition on Materials Science and Chemistry May 17-18, 2018 Rome| 4th International Conference on Polymer Chemistry June 25-27, 2018 Stockholm, Sweden. | 30th International Conference on Materials Chemistry & Science August 27-28, 2018 Toronto, Ontario, Canada | 8th International Conference on Polymer Science and Engineering October 15-16, 2018 Las Vegas, USA | 15th International Conference and Exhibition on Materials Science and Engineering November 07-08, 2018 Atlanta, GA, USA | 18th International Conference and Exhibition on Materials Science and Engineering May 28-30, 2018 Osaka, Japan | 19th International Conference on Polymer Chemistry Paris, France November 20 - 21, 2017, | European Biopolymer Summit 14th – 15th February 2018 in Dusseldorf, Germany | World Polymer Congress july 1-5, 2018 Australia| 3rd Edition of International Conference and Exhibition on Polymer Chemistry March 26 - 28, 2018, | 3rdInternational Conference on Biopolymers & Polymer Chemistry October 22-23, 2018 at Prague, Czech Republic. | Polymers: Design, Function and Application 21–23 March 2018, Barcelona, | 4th Edition of International Conference on Polymer Science and Technology , June 04-05, 2018 London, UK, ICPC 2017
Polymer and Biopolymer Chemistry related journals:
Polymer and Biopolymer Chemistry related Societies:
|Senior Physicist / Magnet Engineer Jobs |Mechanical Engineer Jobs | Research Associate Jobs in Electrochemical Bio sensing |Research Associate - Polymer Chemist |Senior research associate: quantum annealing experiment |Senior Memory Architect Career |Polymer particle characterization in complex media Jobs|Summer Jobs at the Department of Electronics and Polymer engineering Jobs|Polymer scientists Jobs |Postdoc of Materials Science Jobs | Project Leader Jobs |Senior Photonic Researcher Jobs| PhD studentship career | R&D Technician – Polymer technology Jobs Postdoctoral Position in Molecular Biology career | Process Engineer Jobs (OMJ/MC) |Doctoral Student in Polymer technology Jobs | Postdoctoral Research Fellow Jobs |Post-doctoral positions Career in Statistical Learning |Lecturer Jobs in Neutrino Physics Computing |Postdoctoral Researcher Jobs on Mixed Signal Circuit Design for Quantum |Euroscicon| Computing|Development Chemist Jobs|Research Facility Manager Jobs |Lecturer or Senior Lecturer in Chemical Engineering Jobs|Product Development Scientist Jobs|Manufacturing Technician |Research Assistant Jobs in Single Molecule Polymer technology Jobs |Associate or Senior Editor Jobs Nature Polymer technology | Euroscicon Conferences
|Postdoctoral Research Career Staff Member –Polymer Jobs |Research Specialist Career | Tenure-Track Faculty Position | Inorganic/Materials Chemistry Jobs|Associate/Full Research Professor jobs of Polymer fabrication | Assistant Professor –Polymer technology Jobs | Molecular Biologist Career | Professor of Polymer engineering |Post-Doctoral Research Fellow Jobs | Cancer Immunotherapy Interdisciplinary Post-Doctoral Career |Laboratory Technician Career | Materials Scientist Jobs | RESEARCH SCIENTIST Jobs | Staff Scientist Jobs - Assay Development |Euroscicon| Research Facility Manager Jobs |Director, Center for High Technology Materials career POSTDOCTORAL RESEARCH ASSOCIATE Jobs |EUV Lithography Engineer Jobs |Instructor, Mechanical Engineering Jobs|Assistant Professor Jobs in Mechanics and Design | Subject Matter Expert Scientist – Polymer technology Jobs | Faculty Position- Emerging Technology Jobs |Photonics System Integration Engineer Jobs |Met materials/Met surfaces Postdoc Jobs |Assistant/Associate Professor Career of Pharmaceutics |Tenure Track Assistant/Associate Polymer bioscience Professor career |Polymer material jobs|Analytical Characterization Fellowship – CDER Career | Assistant Professor Career |EUV Simulations Engineer - TD Research Jobs| Research Associate Jobs | Principal Scientist Jobs | Polymeric Nanoparticle Formulation | Post-Doctoral Scientist Jobs Audio Laboratory Assistant Career | Assistant Professor/Associate Professor Jobs |Polymer science | Research Scientist Jobs | Scientist / Research Career & Development| Materials Scientist/Engineer Jobs | Polymer material Research Career Assistant at EPA | Assistant/Associate Professor Jobs REVISED | Staff Scientist Career |RESEARCH SCIENTIST/ENGINEER Jobs | Associate Scientist Jobs II | Professor of Polymer technology and material science |Senior Associate Polymer| Euroscicon Conferences|Research Associate Career -Fixed Term | Post-Doctoral Scholar Jobs – Materials Photo physics | Structural Biologist
Polymer Jobs in Asia and Middle East:
|Product Manager Electrochemistry Jobs | Graduate Software Engineer Career – Motors |Motor Drives Engineer Jobs |Clinical Manager in polymer industrySenior PCB Engineer Jobs | Field Support / Application Engineer Career |Senior Polymer Engineer Career | Research Assistant Career Statistical Modeling for Polymer science Jobs |Senior Technology Manager career | Laboratory Executive Jobs|Senior Manager (Standards) Career |Research Fellow (Polymer chemistry) Jobs| Oil & Gas - Engineering Leader Jobs |Senior / Principal Test Validation Engineer Career Senior Power Electronics Engineer jobs |Postdoctoral Research jobs Fellow |Project Manager Jobs – Polymer Career | Euroscicon| | Director - Department of | POSTDOCTORAL SCHOLAR Jobs in Polymers| Post-Doctoral Associate Jobs in Polymers| Assistant Chemist Career | Laboratory Director Career | Euroscicon| Assistant Professor in Polymer technology| Engineering Project Handler Jobs | Chemical Detection Scientist/Engineer career | Chemistry Jobs |Polymer core Fellowship – CDER Career | Motors Test and Validation Engineer jobs | Data scientist | PhD Career | Research Fellow Jobs.| Euroscicon Conferences
Quick step Technologies | Gioco Solutions Sr l CETCO Energy Services | Dr. Jens Naehring | POLYMERS & COLORS S.A. | NOXON AB | HETA Verfahrenstechnik GmbH | Polymer Characterization, S.A | Aquamarijn micro filtration | Triple Benefit | Fuglesangs AS | Ceramic Polymer GmbH | CCM | Recycling Technology Ltd | ASM International | Aquafide Engineering Limited | General Polymeren Recycling Albania | Finex Oy | Mert Döküm|Avantium | Delmic | Universal HDD | SABIC | Leibniz Institute of Polymer Research Dresden | Postnova Analytics GmbH | Addlink software cientifico | CK Polymers | Advanced Technologies Center ATC | Magpie Polymers | Living Cell Technologies | Micro-Bio-Polymer Company | Evolve Polymers Limited | Meric Ltd|Quick step Technologies | VSPC co.LTD | Warsash scientific | AQUANOVA AG | Gyros | Membracon Process Separations | EPC Engineering Consulting GmbH | VIP Polymers Ltd | nDure Technologies | Ingenia Polymers Corp.
European Plastics Recyclers | DSM somos | Buss-SMS-Canzler GmbH|HQ graphene | Aquafil Spa | MEA Water Management GmbH | IME Technologies | JUTA a.s. | KRIYA Materials | Holstcentre | Terratech Inc | Industrial Rubber Limited | Hobas Pipe USA | CPS Instruments | EuroSciCon | SchuF Fetterolf | Photonic Cleaning Technologies, LLC | Micronitechnologies | 2DTECH | 3M ESPE | AHS | agar scientific | SUMI Recycling | Applied graphene materials | Aquila instruments | Solvay S.A.|Chained Labs | BBI solutions | Bucchi S.r.l. | Bio Polymer consulting | Digisens 3D Tomography Software Solutions | Perstorp | Applied Felts Inc. | Stamixco AG | Cambridge Display Technology | Carbolite gero | Renishaw apply innovation | Dolomite | Ellit Scientific solution science for research and industry | Elementsix | HEG Engineering GmbH | C L Rye Trading Ltd. | Edinburgh Instruments | Durham | Magneto optics Ltd |Antaria Limited | Hutchinson Worldwide | Eurochem specialist chemicals | Biolin Scientific | Fischer Instrumentation | Ad-particles | CilaZ | Avanzare | Izasa scientific | Gemini Israel Ventures | Nadetech Innovations | Graphene Tech | Auto Car Brands | ABC-Miljø | Leblog auto | WTS Global | BR Automation | AGM Automation System Inc | AGI Automation Components | Aveni | Kobus | CS Instruments | Cordouan Technologies | Malvern Instruments Ltd | Huntsman Advanced Materials | Biokowski psb Industries | Fluigent Smart Microfludics | Digital Surf Birds Contract Services | Silvaco | Schambeck SFD GmbH | Ceramisphere Ltd |Marion Technologies | LIST Technology AG | General Industries | ABCR supplies Lmtd | AIXTRON | Buhler | Bayer | Crop Science AG | Bio Gate | BIONI | BYK Additives&Instruments | Coral Products | Bayer Crop Science AG | Bartels | BASF | Cadfem | Bayer | Umicore S.A. | Umicore Recycling Solutions | Centech | B-Team Corrosion Protection | DYESOL | Zeiss | Quadrant EPP UK Ltd | Advanced Magnetic Technologies & Consulting Group | Concern Polymer industry | Interface Ltd | NT-MDT | Russian Corporation of Polymer technology | A.P.E. Research | Peroxy Chem | LyondellBasell | Directa Plus | Linari Biomedical | MBN | Mindseeds Laboratories | Organic Spintronics | Plasma Diagnostics and Technologies | SCRIBA | Dimple-t Bulk Solids Cooler | Inan Plastics Makinalari San | Silicon Biosystems | First Water Limited | Xenia Materials | Collaborative Centre for Applied | Dinworks OY|PLIN | Deerac Fluidics | Polymer Diamond Products | Sireg Geotech S.r.l | Particular Sciences | Beaulieu Technical | Greater Zuricharea | NBM | Optical Additives | PSI | Solectron | Agfa | CMI Group | Waters Smart Innovations | Tec Concept | Silex micro SystemsTextiles | Proviron | Sampas | KPlus | Kunststoftechniek | ACO Group | ABB Groups | Trelleborg Forsheda Pipe Seals | Smithers Rapra | Buhler Group | Novo Polymers NV | Kiss Soft | PFSW | BASF| Ekotakas | UAB| Trendelkamp Technologie GmbH | ECO Engineering Ukraine LLC | Euroscicon Conferences
IMEMS | 4WAVE | Sumitomo Chemical | Linde | Toray Industries | Advance Reproductions | Advanced optical technologies | Indigo Instruments | Applied Polymer tools Inc. | A Beam Technologie s | Yara | PPG Industries | Chevron Phillips Chemical | Euroscicon Conferences Siam Cement | Tosoh | Syngenta | DuPont | ClemexTechnologies Inc | AkzoNobel | Shin-Etsu Chemical | Air Products & Chemicals | Cytodiagnostics Inc.| Reliance Industries | Evonik Industries | BP | Euroscicon | Solvay | Mitsui Chemicals | D-Wave Systems | Delong America group Inc| Electronics.ca Publications | Shell| Ineos| Epoc Blood Analyst System | Johnson Matthey| Lotto Chemical | Klean Carbon | MCH soloutions | MFS | Ecolab Technologies Ltd | DIC | Eastman Chemical | Air Liquide | Aegis Technologies | LyondellBasell Industries | Hanwha Chemical | Formosa Plastics | 3D systems | DSM | PTT Global Chemical | Euroscicon | American Dye Source, Inc.| BayerAngstrom Engineering | Braskem | Dow Chemical | A&A coatings | Sinopec | Praxair | 30 SK Innovation | LG Chem | ACS Materials | SABIC | Innovative Bioceremix,Inc | Arkema | ADA technologies | Asahi Kasei | Mosaic | Ade 10 Angstroms | Lanxess | Huntsman Corp.| Advanced Diamond Solutions | Indorama| AEB | Sasol | Advanced Energy | ExxonMobil | Borealis | Advance TEC | ADVANO | Advenira solutions
Polymer Companies in Asia and Middle East:
Precision Type | Bugatti| Aixam | PACIFIC COAST | FM Global | ISAT | Polymer Infrastructure | Comtech Advanced | Incubation Alliance | Image Sourcing ATIP|HSRE Work | ICAM | Egypt Polymer center| Digital Guadian | Proteck Coating |Euroscicon| Huper optic| ATKINS Group | Polymer materials technology| Polymer Center | V-kool | Polymer yo | |Curiox Accelerating life Sciences |Fuji Xerox | Marubeni | Society of Petroleum Engineers | Alienvault | Showa Denko | Proactive Investors Alpha Casting | NOF CORPORATION | CNC Machining | Molecular Rubber| Design | Interaction Point | Knights Security | United Plastic |Polymer Industries Ltd| Innovation Kaust | Shida Rubber | Digit Link | Tiny Machining | Taisei Kogyo | Micron | SBEC | BMVIT | AIT | Polymer Enterprise | SSV | KSU | Green Prophet | F- Carbon | Lake Central | Gobiz Korea | Quantum| MR Sourcing | Polymer Technology | Polymer Solutions| Euroscicon Conferences Amphenol | Helios Applied Systems | Itochu Systech | Abacusnext Curtiss-Wright
Activation energy, addition polymerization, additives, adhesion, adhesives, adsorption, ageing, alloys, amorphous, amphiphiles, anionic polymerization, annealing, antioxidants, association, atactic, atomic force microscopy (AFM), atom transfer radical polymerization, (ATRP), azo polymers, barrier, biaxiality, biocompatibility, biodegradable, bioengineering, biofibers, biological applications of polymers, biomaterials, biomimetic, biomineralization, biopolymers, blends, blending, block copolymers, blowing chromatography, classification, clay,Euroscicon, coatings, coextrusion, cohesion, cold hydrogels, hydrophilic polymers, hyperbranched, imaging, immiscibility, impact resistance, implant, inclusion chemistry, incompatibility¸indentation, infrared spectroscopy, initiators, injection molding, inorganic materials, inorganic polymers, interfaces, interpenetrating networks (IPN), intumescence, ion exchangers, ionomers irradiation, Macro 2018 Conference , isomer/isomerization, isotactic, kinetics (polym.), lamellar, laser ablation, laser-induced polymers, lattices, lattice models, layer growth,Global Conference on Polymer and Composite Materials LB films plasmaagents, branched ,brittle, calculations, calorimetry, catalysis, catalysts, cationic polymerization, centrifugation, chain, charge transfer, charge transport, chiral, chitosan, , conformational analysis, conjugated polymers, cooperative effects, copolymer, copolymerization, core-shell polymers, corona, crazing, creep, crosslinking, crystal structures, crystallization, curing of polymers, cyclopolymerization, damage zone, degradation, dendrimers, density, dental polymers, diblock copolymers, dielectric properties, Diels-Alder polymers, diffusion, dilation, diodes, disorder , dispersions , degree of polymerization (DP), drawing, drug delivery systems, differential scanning calorimetry, (DSC), ductile, dyes/pigments, dynamic light scattering, dynamic mechanical properties, elastomers, electrochemistry, electron beam curing, electron beam irradiation, electron microscopy, emulsion polymerization, enzymes, ESCA / XPS, ESR / EPR, esterification extrusion, extrusion, failure, fatigue ,Polymer Conferences, analysis, ferroelectricity, fibers, fillers, filmsflame retardance¸fluorescence, fluoropolymers, foams, foam extrusion, fractionation of polymers, computer modeling, conducting polymers fracture, fringed micelles, FT-IR, Fullerenes, functionalization of polymers, gas permeation, gelation, gels, glass transition, glass, gel permeation chromatography, (GPC), graft copolymers, growth, GTP, halogenated, HALS, hardness, heat capacity, heteroatom-containing polymers, heterogeneous polymers, Top Polymer Conferences, high performance polymers, temperature materials,host-guest systems, Polymer Science Conferences, high performance liquid, chromatography (HPLC) , , molecular mechanics, molecular modeling, molecular recognition, molecular reinforcement, molecular weight distribution / molar, mass distribution, monolayers, monomers, Monte Carlo simulation, morphology, nanocomposites, nanolayers, nanoparticles, nanostructure, nanotechnology, necking, networks, neutron reflectivity, neutron scattering¸ NLO, NMR, noncrystalline polymers, nonlinear polymers, nucleation, nylon, oligomers, optical properties of materials, organoclay, orientation, particle nucleation, particle size distribution, peptides, phase behavior, phase diagrams phase separation, phase transfer catalysis, phospholipids, photoacoustic infrared spectroscopy, photochemistry, photophysics, photopolymerization, photoreactive effects, photoresists, plasma polymerization, plastics, poly(ether ketones), poly(ether sulfones), poly(vinyl ethers), polyacetylenes, polyamides, polyamines ¸polyaromatics, Polymer Chemistry Conferences, polybutadiene, polycarbonates, polycondensation, polyelectrolytes, polyesters, polyethers, polyethylene (PE), polyimides, polyimines, polylactams, polymorphism, polyolefins, poly(phenylene oxide), polyphosphazenes, polyphthalocyanines, poly(propylene) (PP), polypyrroles, polyrotaxanes, polysaccharides, polysilanes, polysiloxanes, polystyrene, polysulfides, polyurethane, processing, proteins, polytetrafluoroethylene (PTFE), poly(vinyl chloride) (PVC), pyrolysis, quantum chemistry, radiation, radical polymerization, Raman spectroscopy, reactive extrusion , colloids. Compatibilization, Compatibility, composites, compounding, compression, , light-emitting diodes (LED), light scattering, linear, liquid chromatography,liquid-crystalline polymers (LCP)., lithography, living polymerization, luminescence,MALDI, macrocycles, macrocyclics, macromonomers. macroporous polymers. magnetic polymers. mass spectrometry, matrix. mechanical properties. Melt. melting point. Membranes. metallocene catalysts. metal-organic catalysts POLY - Other Meetings of Interest - ACS POLY,Organometallic. catalystsmetal-polymer complexes, metathesis, micelles, microdeformation, microencapsulation, microgels, microlayers, microstructure, mineral, miscibility, mixing, modeling, modification, modulus, molding, molecular dynamics, molecular imprinting , chemical conference, medicinal chemistry conference,Euroscicon, chemistry book, organic chemistry basics, physical chemistry book, clayden organic chemistry, chemistry meeting, chemical engineering conference , advanced organic chemistry, chemistry projects, chemistry experiments, organic chemistry tutor, Euroscicon, chemistry notes, organic chemistry notes , organic chemistry conferences, chemistry topics, organic chemistry jobs , international conference on chemistry, basic chemistry, general chemistry, chemistry conferences, upcoming international conferences in india, chemistry conference 2016, world polymer congress, composite conference, iupac world polymer congress international polymer science and technology, , reactive processing, recycling, redox polymers, refractive index, reinforcement, relaxation, renewable resources, resins, retardation spectrum, retardation time, reversible addition fragmentation, chain transfer (RAFT), rheology ,ring-opening polymerization, ROMP, rubber, SAXS, selectivity, self-assembly, self-organization, sensors, separation of polymers, separation techniques, shear, silicas, silicones, simulations sintering, solid-state polymerization, solid-state structure, solution properties, Polymers: Design, Function and Application, spherulites, spin coating, stabilization, star polymers, statistical mechanics, statistical thermodynamics, step-growth polymerization, stereospecific polymers ,stiffness, stimuli-sensitive polymers ,strain ,strength, stress, structure-property relations, structure, supports, supramolecular structures, surfaces, surfactants, swelling, syndiotactic, synthesis, telechelics, TEM, templates, tension, thermogravimetric analysis (TGA), theory, thermal properties, Euroscicon, thermodynamics, thermoforming, thermoplastics, thermosets, thin films, toughness, transition metal chemistry, transitions, transparency, transport properties, ultracentrifugation, uniaxial, UV-vis spectroscopy, vesicles, viscosity, viscoelastic properties, voids, vulcanization, waste, water-soluble polymers, WAXS, work hardening X-ray, yielding, zeolites, Ziegler, -Natta, polymerization, chemistry conferences , chemistry conference 2016 , polymer conference 2016, organic chemistry textbook, chemistry for dummies, organic chemistry books, inorganic chemistry books, conference speaker, polymer conference ,chemistry help congress materials, sympo, european manufacturers ,european congress, international conference on materials , materials science and technology conference, composite materials conference, international conference on advanced materials, Acid-Base Chemistry, Addition, Polymer Alternating Copolymer, Alternating Copolymerization, Atactic Polymer Behaviour Of Nanopolymer, Polymer Summit, Biochemical Engineering Biodegradable, Polymers Biomacromolecule Biophysics Bioresource Technology Biosensors And Bioelectronics Carbon-Based Nanomaterials, Ceramics Engineering ,Euroscicon, Chemical Industry Consumption Of Plastics Depolymerisation , Double-Strand Copolymer Drug Delivery SystemsIonic, Euroscicon, CopolymerizationIonomer ,MoleculeIsotactic Polymer Macromolecular, Science Materials, Engineering Metallic Materials, Microencapsulation Microporous And Mesoporous Materials Molecular, Electronics , Molecular Engineering ,Euroscicon, Nanosensors ,Nanotechnology, Nanotoxicology Natural And Synthetic Rubbers, Onization Potential Optical Fiber Technology, Optical Materials Organometallic Compounds, Polymer Electrolytes Polymer Nanotechnology, Polymeric Flocculants, Polymeric Materials, Polymers Nanotechnology, Quantum DotsRedox, Polymerisation, Solid-State Materials Solution, Polymerisation Suspension Polymerisation Synthetic Polymers, Thermoplastics And Thermosets, Transport Proteins Understanding The Polymer State| Euroscicon Conferences
Live Chat