Polymer-Biopolymer Chemistry 2018
About Conference
EuroSciCon is organising a meeting on Polymer and Biopolymer Chemistry which is scheduled on October 1st-October 2nd at Stockholm, Sweden. EuroSciCon is the UK based independent life science events company with predominantly business and academic client base. The 2018 meeting promises to be a dynamic and informative event and going to explore the issues, innovations and integrated approaches towards Polymer and Biopolymer Chemistry, the speakers are a multidisciplinary gathering of globally perceived specialists that speak on Polymer and Biopolymer Chemistry! This is 2-days Meeting and you can participate in a number of educational formats including General Sessions, Poster Presentations, and Workshops/Symposium, Meet-the-Professor Sessions, Oral Presentations and other interactive and informal exchanges.
Topics will cover the topics on Polymers, Biopolymers , Biopolymers vs Synthetic Polymers, Structural Characterization , Biopolymers as materials, Environmental impacts of biopolymers and many more. We trust you will discover the Meeting beneficial, enlightening and agreeable. We want to thank all EuroSciCon Members and participants whose commitments and cooperation have been basic to the accomplishment of the association!!
EuroSciCon are corporate members of the following organisations:
Royal Society of Biology

IBMS

British Society for Immunology

Rare Care UK
Opportunities for Conference Attendees
For Researchers and Faculty:
Speaker Presentations
Poster Display
Symposium hosting
Workshop organizing
For Universities, Associations & Societies:
Association Partnering
Collaboration proposals
Academic Partnering
Group Participation
For Students & Research Scholar
Poster Competition (Winner will get Best Poster Award)
Young Researcher Forum (YRF Award to the best presenter)
Student Attendee
Group registrations
For Business Delegates:
Speaker Presentations
Symposium hosting
Book Launch event
Networking opportunities
Audience participation
For Companies:
Exhibitor and Vendor booths
Sponsorships opportunities
Product launch
Workshop organizing
Scientific Partnering
Marketing and Networking with clients
EuroSciCon organizes International Polymers and Biopolymers Chemistry Meetings annually across Europe, Austria, Ireland, Germany, France, Liechtenstein, Lithuania, Finland, Luxembourg, Hungary, Italy, Norway, Poland, Denmark, Macedonia, Greece, Portugal, Romania, Czech Republic, Switzerland, United Kingdom, Belgium, Scotland, Latvia, Ukraine, Sweden, Denmark, Spain, Netherlands Russia, Bulgaria, France, with solitary subject of quickening logical revelations.
About Polymer and Biopolymer Chemistry:
A polymer is an extensive particle, or macromolecule, made out of numerous rehashed subunits. Due to their wide scope of properties, both manufactured and characteristic polymers assume basic and omnipresent parts in regular life. Polymers run from recognizable engineered plastics, for example, polystyrene to common biopolymers, for example, DNA and proteins that are principal to organic structure and capacity. Polymers, both common and engineered, are made by means of polymerization of numerous little atoms, known as monomers. Their subsequently huge sub-atomic mass in respect to little particle mixes produces extraordinary physical properties, including strength, viscoelasticity, and a propensity to frame glasses and semicrystalline structures as opposed to gems.

Biopolymers are polymers created by living beings; as it were, they are polymeric biomolecules. Since they are polymers, biopolymers contain monomeric units that are covalently attached to shape bigger structures. There are three fundamental classes of biopolymers, ordered by the monomeric units utilized and the structure of the biopolymer framed: polynucleotides (RNA and DNA), which are long polymers made out of at least 13 nucleotide monomers; polypeptides, which are short polymers of amino acids; and polysaccharides, which are frequently straight fortified polymeric starch structures. Other cases of biopolymers incorporate elastic, suberin, melanin and lignin.
Topics:
Recent Advances In Polymer Chemistry
Chemistry Of Industrial Polymers
Biopolymer Chemistry And Research
Polymers For Tissue Engineering
Biopolymers Vs. Synthetic Polymers
Inorganic And Organometallic Polymers
Structural Characterization Of Polymers
Role Of Polymers In Biology And Biological Systems
Statistical Analysis Of Polymers
Bio-Catalysis In Polymer Chemistry
Polymer Blends And Interfacial Properties
Environmental Impacts Of Polymers
Polymer Recycling And Degradation
Polymers From Renewable Sources
Who should attend?
Eminent Scientists/Research Professors
Junior/Senior research fellows,
Students, Directors of companies
Engineers
Members of different physics associations.
Why to attend?
Polymer and Biopolymer Chemistry Conference 2018 which is going to be the biggest conference dedicated to polymer chemistry focusing on 'Characterization, Synthesis and advances of Polymer & Biopolymer Chemistry' and provides a premier technical forum for reporting and learning about the latest research and development, along with discussing new applications and technologies. Events include hot topics presentations from all over the world and professional networking with industries, leading working groups and panels. Meet Your Objective Business sector with individuals from and around the globe concentrated on finding out about Polymer and Biopolymer chemistry, this is the best chance to achieve the biggest collection of members from everywhere throughout the World. Conduct shows, disperse data, meet with current, make a sprinkle with another product offering, and get name acknowledgment at this occasion. Widely acclaimed speakers, the latest methods, strategies, and the most up to date overhauls in Polymer and Biopolymer Chemistry are signs of this meeting.
About Stockholm, Sweden:
Stockholm's old town, Gamla Stan, is a saffron-and-spice vision from the storybooks: one of Europe's most arresting historic hubs, with an imposing palace, looming cathedrals and razor-thin cobblestone streets. The name Stockholm was first recorded in a letter in 1252, written by Birger Jarl, one of the original founders.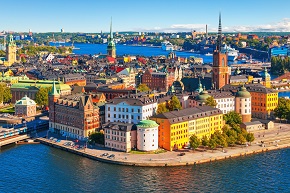 Wandering the area today, it's easy to appreciate the old city's origins as a strategically placed fort designed to control the waterway between Lake Mälaren and the sea: Gamla Stan is surrounded by water and is ideally situated to encourage further explorations. The original nucleus of the city is the "city between the bridges"—Gamla Stan (Old Town), consisting of Stads Island, Helgeands Island, and Riddar Island. The buildings in this area are mainly from the 16th and 17th centuries. Though it's spread across 14 islands, Stockholm is surprisingly compact and easy to navigate. Bridges (both foot and vehicle-traffic) connect most of the islands; ferries and the tunnelbana (metro) link the rest. Public transport runs smoothly to every imaginable corner of the city and surroundings. It's also well adapted to wheelchair travel. English speakers will have no difficulty, as nearly all signs are written in both languages and most Swedes speak perfect English. Walking is often the best way to get around – check distances before setting out, as you might find you don't even need a bus or metro ticket.
Stockholm's beauty and fashion sense are legendary. Good design is simply a given – even the humblest coffee shop invests in attractive furniture, strategically placed greenery, sophisticated lighting and richly textured wall coverings. Hardcore fans of industrial design can choose from several museums that cover the subject, but it can be equally rewarding to hit the shops: whether you're looking for fashion trends, interior design or clever packaging, you're in luck, be it at the supermarket or the mall. Keep an eye out for no-fuss functionality, minimalism, natural-looking fabrics and big, bold prints. Travellers will quickly discover that Stockholm is a city of food obsessives – no surprise given the bounty of ingredients it draws from the surrounding sea and farmlands. If a food trend appears anywhere in the world, Stockholm is on it: from raw food and açai breakfast bowls to truffle cheeseburgers and wood-fired pizza, all of which are executed with faithful attention to detail. As for traditional Swedish cooking, it's still going strong – fried herring, meatballs, toast skagen and sill with hardbread are all menu standards, although these days many chefs enjoy taking inventive new approaches to the classics.
Scientific Sessions
Track 1: Polymer Chemistry
Polymer chemistry is a chemistry sub discipline that arrangements with the structures, substance blend and properties of polymers, fundamentally manufactured polymers, for example, plastics and elastomers. Polymer chemistry is identified with the more extensive field of polymer science, which additionally includes polymer material science and polymer building. polymer is an extensive particle, or macromolecule, made out of numerous rehashed subunits. Due to their wide scope of properties, both manufactured and characteristic polymers assume basic and omnipresent parts in regular life. Polymers run from recognizable engineered plastics, for example, polystyrene to common biopolymers, for example, DNA and proteins that are principal to organic structure and capacity.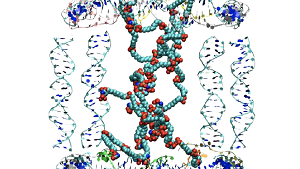 Track 2: Recent Advances in Polymer Chemistry
Polymer Chemistry is the branch of chemistry which manages expansive particles made up of rehashing units alluded to as monomers. The extent of Polymer Chemistry stretches out from oligomers with just a couple of rehashing units to long chain polymers with thousands or a large number of rehashing units. Polymer Chemistry incorporates branches which emulate the divisions of the field of chemistry all in all, with engineered (planning strategies) and physical (property assurance), organic (proteins, polysaccharides, and polynucleic acids), and explanatory (subjective and quantitative examination) chemistry. Prior polymers can likewise be adjusted by concoction implies - including uniting or functionalization responses. Polymerization and adjustment responses can be utilized to deliver planner polymers as new materials with for all intents and purposes any coveted properties.
Track 3: Chemistry of Industrial Polymers
The atoms making macromolecules are held together by covalent substance bonds, shaped by the sharing of electrons. Singular particles are additionally pulled in to each other by electrostatic powers, which are significantly weaker than covalent bonds. These electrostatic powers increment in greatness, be that as it may, as the span of the particles increments. On account of polymers, they are strong to the point that agglomerates of particles can be formed into lasting shapes, as on account of plastics, or drawn out into filaments, as in the material business. The compound sythesis and structure of polymers in this manner make them reasonable for modern applications. The particular properties of polymers and their development from concoction forerunners are the subject of this article. The data gave here, it is trusted, will empower the peruser to continue with a more full comprehension to isolate articles on the handling of plastics, elastomers (regular and engineered rubbers), man-made filaments, cements, and surface coatings.
Track 4: Biopolymer Chemistry and Research
Biopolymers are polymers created by living beings; as it were, they are polymeric biomolecules. Since they are polymers, biopolymers contain monomeric units that are covalently attached to shape bigger structures. There are three fundamental classes of biopolymers, ordered by the monomeric units utilized and the structure of the biopolymer framed: polynucleotides (RNA and DNA), which are long polymers made out of at least 13 nucleotide monomers; polypeptides, which are short polymers of amino acids; and polysaccharides, which are frequently straight fortified polymeric starch structures. Other cases of biopolymers incorporate elastic, suberin, melanin and lignin.
Track 5: Polymers for Tissue Engineering
The fundamental kinds of biomaterials utilized as a part of tissue engineering can be extensively delegated manufactured polymers, which incorporates moderately hydrophobic materials, for example, the α-hydroxy corrosive [a family that incorporates poly(lactic-co-glycolic) corrosive, PLGA], polyanhydrides, and others; normally happening polymers, for example, complex sugars (hyaluronan, chitosan); and inorganics (hydroxyapatite). There are likewise utilitarian or basic groupings, for example, regardless of whether they are hydrogels , injectable , surface altered , fit for tranquilize conveyance , by particular application, et cetera. The expansiveness of materials utilized as a part of tissue engineering emerges from the assortment of anatomical areas, cell composes, and exceptional applications that apply.
Track 6: Polymers and Microfluidics
.With the presentation of microfluidics, miniaturized scale add up to examination framework (µTAS), and lab-on-a-chip (LOC) gadgets in the 1900s, the utilization of microfluidic gadgets has expanded massively because of the colossal potential in biomedical, purpose of-mind testing, and medicinal services applications. The early advancement of microfluidic gadgets usually included silicon and glass materials as essential substrates. Be that as it may, with the idea of utilizing polymer materials in microfluidics been proposed in the late 1990s , the utilization of silicon and glass materials has moved to polymers, essentially because of their straightforward and ease points of interest. Contrasted with silicon and glass, polymers are economical materials and highlight a wide assortment of material properties for meeting the different application prerequisites of dispensable biomedical microfluidics gadgets, and additionally numerous promising applications.
Track 7: Biopolymers vs. synthetic polymers
A noteworthy characterizing contrast amongst biopolymers and manufactured polymers can be found in their structures. All polymers are made of redundant units called monomers. Biopolymers regularly have an all-around characterized structure, however this isn't a characterizing trademark (case: lignocellulose): The correct concoction synthesis and the succession in which these units are orchestrated is known as the essential structure, on account of proteins. Numerous biopolymers immediately overlay into trademark conservative shapes (see additionally "protein collapsing" and auxiliary structure and tertiary structure), which decide their natural capacities and depend complicatedly on their essential structures. Auxiliary science is the investigation of the basic properties of the biopolymers. Conversely, most manufactured polymers have considerably easier and more irregular (or stochastic) structures. This reality prompts an atomic mass appropriation that is absent in biopolymers. Truth be told, as their blend is controlled by a format coordinated process in most in vivo frameworks, all biopolymers of a sort (say one particular protein) are on the whole indistinguishable: they all contain the comparable successions and quantities of monomers and in this manner all have a similar mass.
Track 8: Macromolecular Engineering
The process of designing and synthesizing well-defined complex macromolecular architectures. This process allows for the control of molecular parameters such as molecular-weight/molecular-weight distribution, microstructure/structure, topology, and the nature and number of functional groups. In addition, macromolecular engineering is the key to establishing the relationships between the precise molecular architectures and their properties. The understanding of the structure–property interplay is critical for the successful use of these elegantly tailored structures in the design of novel polymeric materials for applications such as tissue engineering, drug delivery, molecular filtration, micro- and optoelectronics, and polymer conductivity. Complex architectures, including star-shaped, branched, grafted, and dendritic-like polymers, have been prepared using living polymerization methods (for which there is no termination step to stop chain growth) such as anionic, cationic, living radical, metal-catalyzed polymerization, or combinations of these methods.
Track 9: Inorganic and Organometallic Polymers
Inorganic polymers will be polymers with a skeletal structure that does exclude carbon particles in the spine. Polymers containing inorganic and natural parts are at times called cross breed polymers, and most purported inorganic polymers are crossover polymers. Extraordinary compared to other known cases is polydimethylsiloxane, generally referred to usually as silicone elastic. Inorganic polymers offer a few properties not found in natural materials including low temperature adaptability, electrical conductivity, and nonflammability. Inorganic polymers center around 1-dimensional polymers, not intensely crosslinked materials, for example, silicate minerals. Inorganic polymers with tunable or responsive properties are once in a while called brilliant inorganic polymers. An uncommon class of inorganic polymers are geopolymers, which might be anthropogenic or normally happening. Organometallic compounds have come to involve a place of conspicuousness over the most recent 50 years. In spite of the fact that the primary organometallic compound is generallyviewed as Zeise's salt, K[PtCl3CH2=CH2], the significant impulse to this field is without a doubt the revelation of ferrocene in the 1950's. This was taken after by the point of interest finding of Ziegler that organoaluminum compoundscan work as impetuses towards the polymerization of ethylene.Later work demonstrated that organoaluminum compounds in conjunction withtitanium halides can be utilized for the readiness of high thickness polyethylenewhat's more, isotactic polypropylene.
Track 10: Structural Characterization of Polymers
An assortment of research facility methods are utilized to decide the properties of polymers. Strategies, for example, wide edge X-beam dissipating, little edge X-beam disseminating, and little edge neutron diffusing are utilized to decide the crystalline structure of polymers. Gel pervasion chromatography is utilized to decide the number normal atomic weight, weight normal sub-atomic weight, and polydispersity. FTIR, Raman and NMR can be utilized to decide organization. Warm properties, for example, the glass progress temperature and softening point can be dictated by differential filtering calorimetry and dynamic mechanical examination. Pyrolysis took after by examination of the parts is one more strategy for deciding the conceivable structure of the polymer. Thermogravimetry is a valuable procedure to assess the warm strength of the polymer. Definite investigation of TG bends additionally enable us to know a touch of the stage isolation in polymers. Rheological properties are additionally usually used to help decide atomic design (sub-atomic weight, sub-atomic weight dissemination and expanding) and also to see how the polymer will process, through estimations of the polymer in the liquefy stage.
Track 11: Role of Polymers in Biology and Biological Systems
key atoms in natural frameworks are polymers: proteins, polysaccharides and the nucleic acids. Their long chain conduct is a pivotal contributing element to their capacity in living frameworks. The basic theme of cells - layers that different space into multicompartments - has a relationship with polymeric amphiphiles, their ease back flow enabling access to both dynamic bits of knowledge and harder films. There is expanding exchange between the diverse groups of polymer researchers and scientists/clinicians, mirroring the developing mindfulness that exclusive by uniting interdisciplinary thoughts will quick advance be made. The gathering will mean to center around two fundamental strands: the physical science of macromolecules as shared belief amongst science and polymer science; and the issues related with biocompatibility and biodegradability of polymers, especially concerning their part as remedial conveyance vehicles. Topics of the gathering will include: Cells and layers Self get together procedures Signaling pathways Molecular engines Dynamics Drug conveyance Tissue platforms Novel biomaterials.
Track 12: Biopolymers as Materials
The character of the rehash units (monomer buildups, otherwise called "mers") including a polymer is its first and most critical property. Polymer classification is by and large in light of the kind of monomer deposits including the polymer. Polymers that contain just a solitary kind of rehash unit are known as homopolymers, while polymers containing at least two sorts of rehash units are known as copolymers. Terpolymers contain three sorts of rehash units. Poly(styrene), for instance, is made just out of styrene monomer deposits, and is in this manner named a homopolymer. Ethylene-vinyl acetic acid derivation, then again, contains more than one assortment of rehash unit and is accordingly a copolymer. Some organic polymers are made out of a wide range of however basically related monomer buildups; for instance, polynucleotides, for example, DNA are made out of four kinds of nucleotide subunits. A polymer atom containing ionisable subunits is known as a polyelectrolyte or ionomer.
Track 13: Statistical Analysis of Polymers
The properties of copolymers depend not only on the comonomer composition but also on the sequence distribution of the constituent comonomers, which can range from alternating through random to blocky. Techniques that are able to determine comonomer sequence distribution are therefore of special interest to the polymer chemist. It has already been revealed that NMR spectroscopy is particularly sensitive to stereochemical sequence distribution, and it is clear that by analogous procedures, it can also be used to count the number of different types of monomer sequences present in a copolymer (e.g. AAA, AAB, BAB,...). A knowledge of the relative abundances of monomer sequences provides a means of characterising the average micro-structure of a copolymer. Thus, for example, from the relative abundances of the three dyad sequences in an AB copolymer (namely, AA, AB and BB) the number-average sequence lengths for the A and B comonomers can be determined immediately. This sequence information describes the degree to which the comonomers are incorporated in the polymer in random, alternating or blocky fashion.
Track 14: Polymer Nanotechnology
The extraordinarily large surface area on the nanoparticles presents diverse opportunities to place functional groups on the surface. Particles can be created that can expand/contract with changes in pH, or interact with anti-bodies in special ways to provide rapid ex-vivo medical diagnostic tests. Important extensions have been made in combining inorganic materials with polymers and in combining different classes of polymers together in nanoparticle form. Advanced analytical techniques allow us to measure structure at ever-decreasing length scales. Computer simulations of the events occurring during particle formation have also benefited us in developing control strategies to produce structured particles. Polymeric nanoparticles are predominantly prepared by wet synthetic routes. Several industrial processes will be described. Emphasis will be placed on the type of polymers and morphology structures that can be synthesized using each process. Controlled radical polymerization will be explored for their ability to provide structural control of polymer chains.
Track 15: Advanced Biopolymers
Biopolymers, the most promising of which is Polylactide (PLA), are a type of plastic which, instead of being manufactured from petrochemicals, are made from sustainable feedstocks such as sugar, starch or Cellulose. Till date, the use of biopolymers, including first generation PLA, has been limited by their Physical properties and relatively high cost of manufacture. Next generation biopolymers, including Plastic component fabrication, Polysaccharides second generation PLA, are expected to be cheaper and to offer improved performance and a wider application reach, enabling them to capture an increasing share of the various markets for Biopolymers. Innovations has already achieved significant success with its early investments its £1.5m investment in obesity drug developer return up to £22m, following its sale for£100m in 2013, while the sale of Respivert, a small molecule drug discovery company, resulted in Innovations realizing £9.5m, a 4.7 return on investment. In the year to2015, Innovations invested £14.0m in 20 ventures, helping to launch three new companies.
Track 16: Bio-catalysis in polymer chemistry
Bio catalytic pathways to Polymeric Materials are a developing exploration zone with colossal logical and innovative guarantee, as well as an enormous effect on ecological issues. Entire cell biocatalysts have been abused for a great many years. Verifiably biotechnology was showed in aptitudes, for example, the produce of wines, lager, cheddar and so forth., where the strategies were all around worked out and reproducible, while the biochemical instrument was not surely knew. While the compound, financial and social points of interest of bio catalysis over customary synthetic methodologies were perceived quite a while back, their application in mechanical generation forms have been to a great extent ignored until late leap forward in current biotechnology, (for example, vigorous protein articulation frameworks, coordinated advancement and so on).
Track 17: Polymer Blends and Interfacial Properties
A polymer blend is a blend of no less than two macromolecular substances, polymers or copolymers, in which the convergence of each polymeric fixing is over 2 wt. %. Blends are either miscible or immiscible . The miscible polymer blends are homogeneous down to the atomic level. Their free vitality and warmth of blending, ACm ~ ARm < 0 anda2ACm/a2 > 0, where is the volume portion. In these blends, the space estimate is similar to the measurement of the macromolecular statistical segment, d < 20 nm. The immiscible polymer blends are those where ACm > 0, as well as a2ACm/a2 < O. Most polymer blends are immiscible. A polymer amalgam is an immiscible, compatibilized blend with alteredinterface and tailored morphology. Compatibilization alters the interfacial properties by either a concoction or physical means. The interphase is the third stage in double blends, formed in the middle of areas of the two polymeric components; its thickness is Ai = 2-60 nm.
Track 18: Environmental Impacts of Polymers
Biopolymers can be manageable, carbon unbiased and are constantly inexhaustible, on the grounds that they are produced using plant materials which can be developed inconclusively. These plant materials originate from rural non nourishment crops. In this way, the utilization of biopolymers would make a supportable industry. Conversely, the feedstock for polymers got from petrochemicals will in the long run drain. What's more, biopolymers can possibly cut carbon outflows and decrease CO2 amounts in the environment: this is on account of the CO2 discharged when they debase can be reabsorbed by crops developed to supplant them: this makes them near carbon unbiased. Biopolymers are biodegradable, and some are likewise compostable. Some biopolymers are biodegradable: they are separated into CO2 and water by microorganisms. Some of these biodegradable biopolymers are compostable: they can be put into a modern treating the soil procedure and will separate by 90% inside a half year. Biopolymers that do this can be set apart with a 'compostable' image, under European Standard EN 13432 (2000). Bundling set apart with this image can be put into modern fertilizing the soil forms and will separate inside a half year or less. A case of a compostable polymer is PLA film under 20μm thick: films which are thicker than that don't qualify as compostable, despite the fact that they are biodegradable. In Europe there is a home fertilizing the soil standard and related logo that empowers shoppers to distinguish and discard bundling in their fertilizer pile.
Track 19: Polymer Recycling and Degradation
The disposal of junk is an issue confronting our society
(1).Our available landfills are becoming depleted. While polymersform just around 8% by weight (20% by volume) of landfills (2), there is much spotlight on polymer accumulation as a result of their high visibility. This has stimulated the formulation of considerable restrictive legislation regulating polymer utilize. A reaction has been the consideration of alternatives for polymer disposal. The principal implies are:
(i)source reduction: Means for source reduction are obvious. These involve such measures as the elimination of pointless packaging and the packaging of items as concentrates.
(ii) incineration: Incineration is widely utilized as a part of Asia, necessitated by the limited space for landfills. It has not been mainstream in the United States, primarily on account of worries about toxic exhaust and fiery debris. These issues could most likely be avoided through utilization of current innovation in incinerator design and by employing some level of separation offeedstock in order to eliminate "terrible actors".
(iii) bio-or photodegradation: There is skepticism concerning whether the work of degradablepolymers will be effective in reducing the buildup of landfills. Under common conditions, degradation rates in landfills are too moderate
(iv) composting: While degradation rates are low in landfills, the carrying out of degradation in compost piles has all the earmarks of being a sensible prospect .Yard and agricultural waste constitutes a much bigger piece of the solid waste weight than polymers and composting appears the right approach for these.
(v) recycling: Recycling is the main topic of this article. This implies reuseof the polymer as polymer. A classification is recycling of industrial piece (sometimes called "provoke scrap") and post-purchaser recycling.
Track 20: Polymers from Renewable Sources
The progressive decline of fossil resources, together with the continuous increments in oil costs, has started an expansion in the look for choices in view of sustainable resources for the generation of vitality. The predominance of oil and carbon based science for the creation of natural concoction products has produced an assortment of activities went for supplanting fossil sources with sustainable partners. Specifically, real endeavours are being led in polymer science and innovation to plan macromolecular materials in light of sustainable resources. Likewise picking up force is the usage of vegetable biomass either by the partition of its segments and their improvement or after reasonable compound change
Learn More
Top Polymer and Biopolymer Chemistry Universities
University of Manchester School of Materials | University of Aberdeen School of Engineering | Bangor University School of Electronic Engineering | Loughborough University Materials | University of Manchester ,School of Chemistry | University of Bradford ,School of Chemistry and Biosciences | University of Bristol ,Chemistry | Freie Universität Berlin Single tier structure | Glyndwr University, Wrexham Engineering and Applied Physics | University of Leeds ,Department of Colour Science | University of Reading School of Chemistry, Food and Pharmacy | University of Sheffield ,Chemistry | University of Sheffield ,Materials Science and Engineering | University of Sussex ,Chemistry | University of Warwick ,Chemistry
Carnegie Mellon University | New York University | University of Connecticut | California Polytechnic State University-San Luis Obispo | Rochester Institute of Technology | University of Massachusetts-Lowell | North Dakota State University-Main Campus | University of Akron Main Campus | Pittsburg state university | University of south florida | Illinois Institute of Technology | North Carolina state university | Rochester Institute of Technology | Millersville University | State University of New York College of Environmental Science and forestry
Huazhong University of Science and Technology | Xiamen university
Related International Conferences
3rd Edition of International Conference and Exhibition on Polymer Chemistry March 26 - 28, 2018 | 3rdInternational Conference on Biopolymers & Polymer Chemistry October 22-23, 2018 at Prague, Czech Republic | Polymers: Design, Function and Application 21–23 March 2018, Barcelona | 4th Edition of International Conference on Polymer Science and Technology June 04-05, 2018 London, UK, ICPC 2017 | Connecting Fundamentals to Broad Applications in Polymer Physics July 21 - 22, 2018, | 82nd Prague Meeting On Macromolecules | 24th Polymer Network Group Meeting 17–21 JUNE 2018 PRAGUE, | 2nd Annual Meeting On Biopolymers and Polymers Chemistry Singapore ,September 10-11, 2018 | 5thGlobal Conference on Polymer and Composite Materials (PCM 2018) ,April 10th to 13th, 2018 in Kitakyushu City, Japan, | 6th International Conference and Exhibition on Materials Science and Chemistry May 17-18, 2018 Rome| 4th International Conference on Polymer Chemistry June 25-27, 2018 Stockholm, Sweden. | 30th International Conference on Materials Chemistry & Science August 27-28, 2018 Toronto, Ontario, Canada | 8th International Conference on Polymer Science and Engineering October 15-16, 2018 Las Vegas, USA | 15th International Conference and Exhibition on Materials Science and Engineering November 07-08, 2018 Atlanta, GA, USA | 18th International Conference and Exhibition on Materials Science and Engineering May 28-30, 2018 Osaka, Japan | 19th International Conference on Polymer Chemistry Paris, France November 20 - 21, 2017, | European Biopolymer Summit 14th – 15th February 2018 in Dusseldorf, Germany | World Polymer Congress july 1-5, 2018 Australia| 3rd Edition of International Conference and Exhibition on Polymer Chemistry March 26 - 28, 2018, | 3rdInternational Conference on Biopolymers & Polymer Chemistry October 22-23, 2018 at Prague, Czech Republic. | Polymers: Design, Function and Application 21–23 March 2018, Barcelona, | 4th Edition of International Conference on Polymer Science and Technology , June 04-05, 2018 London, UK, ICPC 2017
Polymer and Biopolymer Chemistry related journals:
Polymer and Biopolymer Chemistry related Societies:
Mindseeds Laboratories | Organic Spintronics | Plasma Diagnostics and Technologies | SCRIBA | Dimple-t Bulk Solids Cooler | Inan Plastics Makinalari San| Silicon Biosystems | First Water Limited| Xenia Materials | Collaborative Centre for Applied | Dinworks OY|PLIN | Deerac Fluidics | Polymer Diamond Products | Sireg Geotech S.r.l | Particular Sciences | Beaulieu Technical Textiles |Proviron| Sampas | KPlus| Kunststoftechniek | ACO Group| ABB Groups | Trelleborg Forsheda Pipe Seals| Smithers Rapra| Buhler Group | Novo Polymers NV | Kiss Soft | Greater Zuricharea | NBM | Optical Additives | PSI | Solectron | Agfa | CMI Group | Waters Smart Innovations | Tec Concept | Silex micro Systems | PFSW | BASF| Ekotakas| UAB| Trendelkamp Technologie GmbH | ECO Engineering Ukraine LLC |Euroscicon Conferences| Stamixco AG| Cambridge Display Technology| Carbolite gero | Renishaw apply innovation | Dolomite| Ellit Scientific solution science for research and industry | Elementsix | HEG Engineering GmbH| C L Rye Trading Ltd. | Edinburgh Instruments | Durham| Magneto optics Ltd |Antaria Limited | Hutchinson Worldwide |Eurochem specialist chemicals | Biolin Scientific | Fischer Instrumentation | Ad-particles | CilaZ | Avanzare | Izasa scientific | Gemini Israel Ventures | Nadetech Innovations| Graphene Tech | Auto Car Brands | ABC-Miljø|Leblog auto | WTS Global | BR Automation | AGM Automation System Inc | AGI Automation Components | Aveni| Kobus | CS Instruments | Cordouan Technologies | Malvern Instruments Ltd|Huntsman Advanced Materials | Biokowski psb Industries | General Polymeren Recycling Albania |Finex Oy | Mert Döküm|Avantium | Delmic | Universal HDD| SABIC | European Plastics Recyclers|DSM somos | Buss-SMS-Canzler GmbH|HQ graphene| Aquafil Spa | MEA Water Management GmbH | IME Technologies | JUTA a.s. |KRIYA Materials| Holstcentre| Terratech Inc| Industrial Rubber Limited | Hobas Pipe USA |CPS Instruments |Euroscicon| SchuF Fetterolf |Photonic Cleaning Technologies, LLC |Micronitechnologies|2DTECH|3M ESPE | AHS | agar scientific | SUMI Recycling |Applied graphene materials | Euroscicon| Aquila instruments | Solvay S.A.|Chained Labs| BBI solutions | Bucchi S.r.l. | Bio Polymer consulting | Digisens 3D Tomography Software Solutions | Perstorp | Applied Felts Inc.Leibniz Institute of Polymer Research Dresden| Postnova Analytics GmbH |Addlink software cientifico | CK Polymers| Advanced Technologies Center ATC | Magpie Polymers| Living Cell Technologies | Micro-Bio-Polymer Company | Evolve Polymers Limited | Meric Ltd|Quick step Technologies | VSPC co.LTD | Warsash scientific | AQUANOVA AG | Gyros| Membracon Process Separations|EPC Engineering Consulting GmbH |VIP Polymers Ltd | nDure Technologies | Ingenia Polymers Corp. |Quick step Technologies | Gioco Solutions Sr l CETCO Energy Services | Dr. Jens Naehring| POLYMERS & COLORS S.A. | NOXON AB |HETA Verfahrenstechnik GmbH|Polymer Characterization, S.A |Aquamarijn micro filtration | Triple Benefit |Fuglesangs AS | Ceramic Polymer GmbH| CCM | Recycling Technology Ltd |ASM International | Aquafide Engineering Limited| Fluigent Smart Microfludics | Digital Surf Birds Contract Services| Silvaco | Schambeck SFD GmbH| Ceramisphere Ltd|Marion Technologies | LIST Technology AG | General Industries | ABCR supplies Lmtd | AIXTRON | Buhler | Bayer|Crop Science AG| Bio Gate | BIONI | BYK Additives&Instruments |Coral Products| Bayer Crop Science AG| Bartels | BASF | Cadfem|Bayer | Umicore S.A. |Umicore Recycling Solutions |Centech | B-Team Corrosion Protection|DYESOL | Zeiss| Quadrant EPP UK Ltd| Advanced Magnetic Technologies & Consulting Group | Concern Polymer industry | Interface Ltd | NT-MDT | Russian Corporation of Polymer technology | A.P.E. Research |Peroxy Chem| LyondellBasell | Directa Plus | Linari Biomedical | MBN